We are thrilled to have worked with Gordon Children's Academy and All Faiths Children's Academy to create a piece of art for the Holocaust Memorial Day Exhibition at Rochester Cathedral.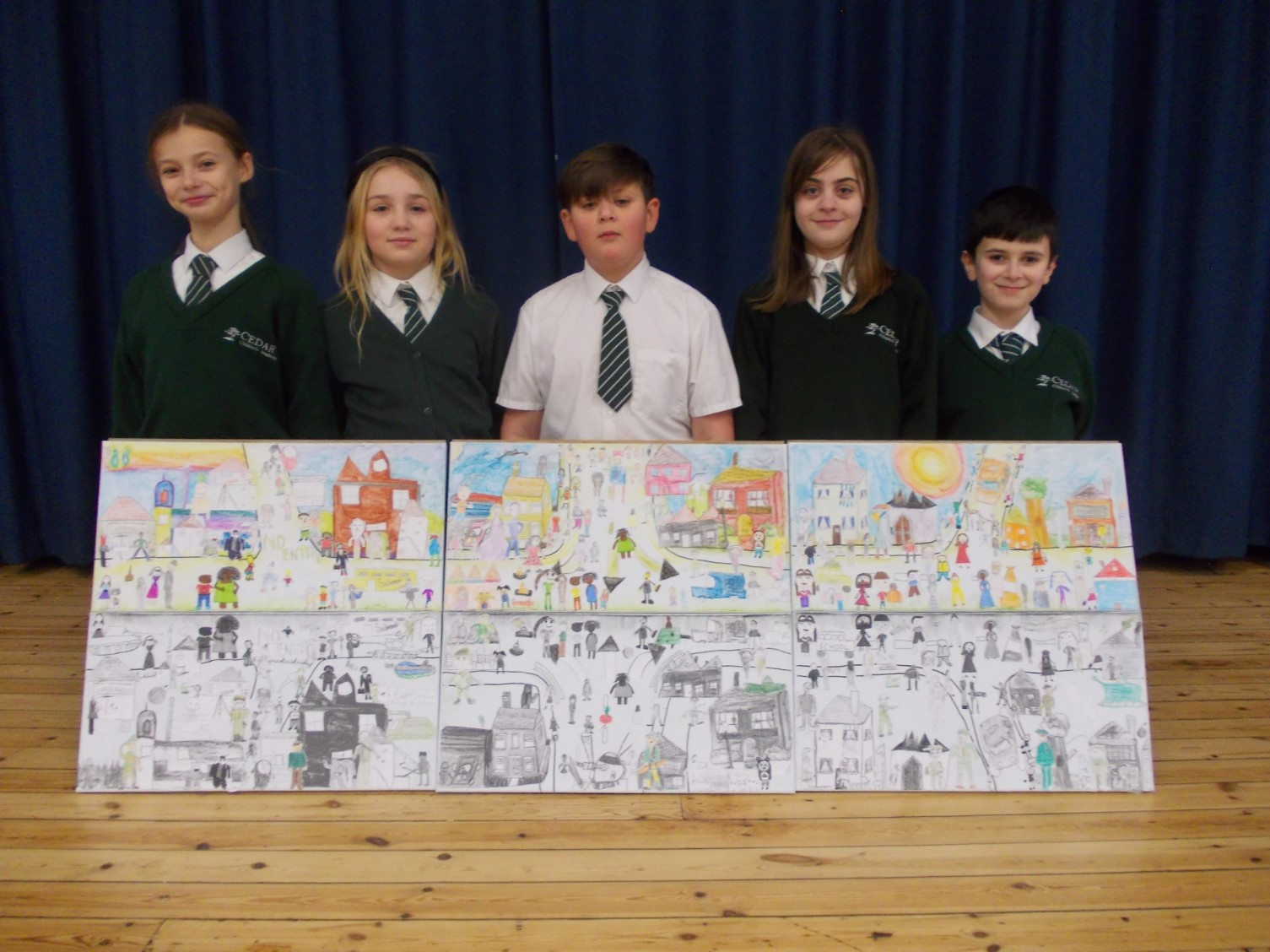 The theme for the exhibition is "Ordinary People." Our collaborative piece depicts an ordinary town in two halves. One is vibrant and colorful, while the other is a reflection of a war-torn town.There are no colours and the ordinary people have been taken over by darkness and war. Each Year 6 student from our three schools drew a person to include in the piece.
The exhibition is in place at Rochester Cathedral until Sunday 5th February, when it will be transported and displayed at Chatham Library until Wednesday 1st March. Please take some time to explore this poignant exhibit in memory of those lost in the Holocaust.